41% Rural
9% Statewide
33% Denver Metro Area
6% Southern Front Range
9% Northern Front Range
2% Outside Colorado
Food/Shelter/Homeless $524,700
Self-Sufficiency/Families/Literacy $441,500
Youth Development/Outdoor Programs $407,653
Crisis Intervention $319,000
Civic, Community & Capacity Building $240,200
Senior Programs $225,500
Early Childhood Development $206,000
Disabled $201,000
Low Income Housing $48,500
Other $47,475
Humane Animal Services $40,000
The Anschutz Family Foundation accepts online grant applications twice a year during its spring and fall funding cycle for requests that fit within one or more of its funding areas and are for activities in the State of Colorado. Grants are typically between $5,000-$10,000.
| | | |
| --- | --- | --- |
| | Spring 2019 Cycle | Fall 2019 Cycle |
| Begin accepting applications: | November 16, 2018 | May 30, 2019 |
| Application Deadline (5 p.m.): | January 15, 2019 | July 1, 2019 |
| Grant Decisions will be made: | May 23, 2019 | November 21, 2019 |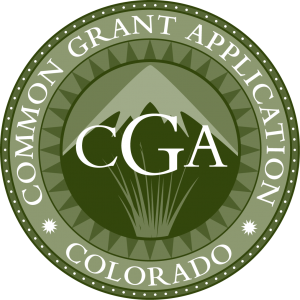 The Foundation's online grant application follows the Colorado Common Grant Application (CGA) format. Please review all of our eligibility requirements & guidelines, funding areas & restrictions, and past grants before starting an application. We encourage you to call, email or submit a letter of inquiry (LOI) if you have any questions.
Applications must be submitted online (preferred) or received in our office by 5 p.m. on the deadline date. Faxed or emailed applications are not accepted. If a deadline falls on a weekend, the application is due the preceding Friday.
Due to the large volume of grant applications we receive, our review process takes about four months. Your application will be assigned to one of our staff members for review. We will contact you if we have any questions, need additional information or to schedule a site visit. We will communicate the board's decision about your proposal by mail in late May or late November, depending upon the grant cycle in which you've applied.
Since inception, the Anschutz Family Foundation has awarded 9,734 grants totaling $53,882,202 to nonprofit and community organizations (as of the end of 2018).
In 2018 alone, the Foundation awarded 369 grants totaling $2,701,528. More than 50% of those grants were directed toward nonprofits serving Colorado's rural communities or providing services statewide.
Search our past grants and geographic distribution by region.