The Foundation requires a final report on how the grant was used within one year of receiving the grant award (typically by June 1 or December 1) or at the time a new grant request is submitted, whichever comes first. A final report is required before your organization can be considered for subsequent grants.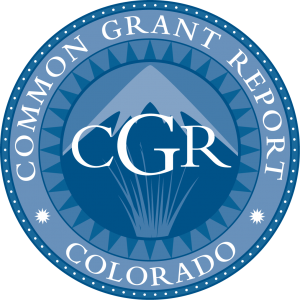 Please use the Colorado Common Grant Report form (doc) to prepare your final report. A CGR User's Guide (pdf) is also available. Supporting financial statements for the year(s) in which the grant was used are required. Generally, the Foundation does not need a copy of your Form-990.
If your awarded grant was less than $5,000, a short letter describing your program accomplishments and challenges can be submitted in lieu of the Common Grant Report form.
HOW TO SUBMIT YOUR GRANT REPORT
Sign in to your organization's Anschutz Family Foundation online grantee account
Select the "Reports" tab from the upper left-hand corner

Click on the "Common Grant Report" link to begin
Note: The grant report is tied to the same online account/email address through which the grant request was originally submitted. If that account is associated with an employee who is no longer with your organization, please contact Megan Maes to have the online account transferred to a different user/email address.