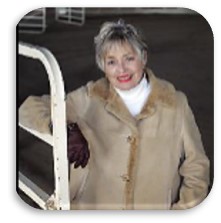 Sue Anschutz-Rodgers, Chair and President
As Chair and President of the Anschutz Family Foundation, Sue's dedication to the nonprofit and philanthropic sector is evidenced through not only the financial commitments of the Foundation, but also her vision and willingness to take risks. Her devotion to rural Colorado stems from her rural roots, having grown up in a small town in central Kansas. She led the Foundation's efforts in establishing Colorado Rural Philanthropy Days, connecting Front Range funders and rural nonprofit partners in rural sites biannually. Sue has served or is currently serving on the boards of the Crow Canyon Archeological Center, Denver Police Foundation, Jane Goodall Institute, and the Lewa Wildlife Conservancy of Kenya (USA). She is also an Emeritus Director for the Colorado Cattlemen's Agricultural Land Trust. She is interested in wildlife habitat and animal welfare, land preservation and international issues. When she is not participating in the Foundation's activities, or those of her boards, Sue is attending to ranch matters, or is involved in some of her activities in Africa.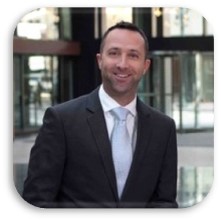 Abel Wurmnest, Executive Director
303-299-1364 | Email
Serving the following counties: Adams, Broomfield, Delta, Denver, Eagle, Garfield, Grand, Jackson, Mesa, Moffat, Pitkin, Rio Blanco and Routt.
Since joining the Foundation in 2011, Abel has been traversing the state in search of nonprofits and fellow philanthropists to strengthen communities and philanthropy in Colorado. As Executive Director, Abel works with grantseekers and grantees to understand and champion their work, in addition to providing leadership in many of the Foundation's initiatives and strategic priorities. Abel completed a master's degree in post-secondary educational leadership from San Diego State University and a bachelor's in agricultural education from the University of Illinois. In 2019, he was honored as one of the Denver Business Journal's 40 Under 40 award recipients. When he's not working, Abel can be found volunteering on several nonprofit and special district boards, enjoying everything Colorado has to offer, or spending time with his nieces and nephews.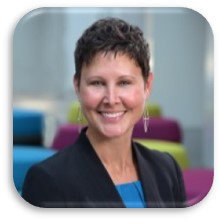 Zoe Krusic, Senior Program Officer
303-299-1365 | Email
Serving the following counties: Alamosa, Chaffee, Clear Creek, Conejos, Costilla, Custer, Denver, El Paso, Fremont, Gilpin, Jefferson, Lake, Mineral, Park, Pueblo, Rio Grande, Saguache, Summit and Teller.  
In her role as Senior Program Officer at the Anschutz Family Foundation, Zoe is dedicated to creating positive experiences for our grantees and grantseekers alike. She joined the Foundation in 2018, with a career dedicated to philanthropy and nonprofits, skilled in fundraising and development, and experienced former small business owner. Zoe earned her bachelor's degree from Colorado College, completed a master's in Clinical Ayurveda, and is a proud Returned Peace Corps Volunteer (Lesotho). Outside of work, she can usually be found practicing yoga, discovering Colorado's outdoor wonders with her partner, Tom, or enjoying a good book with an equally good cup of tea.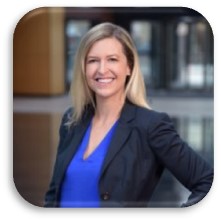 Amy Folse, Program Officer
303-299-1304 | Email
Serving the following counties: Arapahoe, Archuleta, Boulder, Denver, Dolores, Gunnison, Hinsdale, La Plata, Montezuma, Montrose, Ouray, San Juan and San Miguel.
Amy joined the Anschutz Family Foundation in 2022 as a Program Officer. She strives to provide thoughtful, positive experiences in her role and believes in the profound impact philanthropy and education can have in strengthening our communities. Amy brings over a decade of knowledge and expertise from the education and nonprofit sectors, particularly in the areas of scholarship, financial aid, donor stewardship, and community engagement. She earned a master's degree in education from Chaminade University of Honolulu and a bachelor's degree in English and Communication from the University of Denver. Outside of work, you'll likely find Amy strolling through the Denver Botanic Gardens or hiking in the mountains with her family.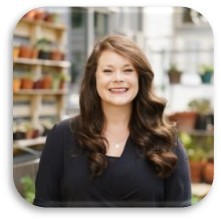 Megan Maes, Program Officer
303-299-1363 | Email
Serving the following counties: Arapahoe, Baca, Bent, Cheyenne, Crowley, Denver, Douglas, Elbert, Huerfano, Kiowa, Kit Carson, Larimer, Las Animas, Lincoln, Logan, Morgan, Otero, Phillips, Prowers, Sedgwick, Washington, Weld and Yuma.
Megan joined the Anschutz Family Foundation in 2020 and brings her love of people and processes into her role as Program Officer. She has spent the last decade working with people from all walks of life, merging her previous careers in operations, volunteer management, and service learning with her passion for the nonprofit sector. Megan holds a master's degree in Nonprofit Management from Regis University and a bachelor's degree in Psychology and Business Administration from Washburn University. In her free time, Megan enjoys gardening, kayaking, reading, and spending time with her lovely cats, chickens and family.
Roberta Sladovnik, Grants Manager
303-299-1360 | Email
Roberta is the newest member of the Anschutz Family Foundation team, joining as Grants Manager in 2023. She is excited to work with grantseekers and grantees and navigate the application and reporting processes together. Previously, Roberta spent many years fundraising for an arts and culture organization, as well as nearly two decades in corporate marketing, training, and management. She holds a bachelor's degree in Communication from Doane University and a certificate in Resource Development from Regis University. Roberta devotes her free time to singing with the Colorado Symphony Chorus, gardening with her husband, traveling whenever she can, and spending quality time with her family.